Protesters blocked from entering Parliament over military base debate
Scores of protesters who sought to gain access to Parliament to demonstrate against the anticipated approval of the Defence co-operation agreement between Ghana and the United States, were on Friday prevented from entering the House.
Security personnel in Parliament say the protesters have no clearance from the authorities to embark on such an exercise.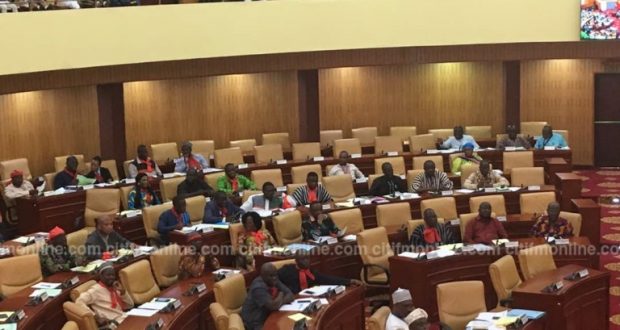 The main entrance of the House, has thus been shut with strict access checks being conducted for members of the public and workers seeking to enter.
The protesters are however chanting slogans and songs despite being prevented from entering.
The leader of the protesters, suspended CPP executive member Ernesto Yeboah, who was dissatisfied with Parliament's decision, said they pose no threat to the security of the House.
"Are we holding guns? So on what basis are we disallowed from entering Parliament to have a sight of the proceedings in Parliament? They have absolutely no basis to restrain us from entering to have a sight of the proceedings. We are going to enter, we are going to sit down, we are going to observe the rules of Parliament.
"Indeed, we have told all Ghanaians that there is no threat. There is no danger. That nobody should be afraid. The reason you can call yourself a Ghanaian is because of that sovereignty. Today that sovereignty is under threat and that is exactly why we are mobilizing the people in resistance. We are telling the people that the power you have, came from us."

Ref;cityonline